ONLINE INTERNATIONAL SCIENTIFIC CONFERENCE
Positive psychology
for positive

life
Faculty of Psychology at Paneuropean University, civic association IPčko and Association of School Psychology Slovak Republic cordially invites you to international scientific conference held at the 10th anniversary of establishment of Faculty of Psychology PEVŠ. The event is held under the auspices of the president of Slovak Republic Zuzana Čaputová.
Online 4. February 2022
The conference is held at the 10th anniversary of establishment of Faculty of Psychology PEVŠ. The event is held under the auspices of the president of Slovak Republic Zuzana Čaputová. Conference will be attended by professionals from Slovakia as well as invited guests from abroad, Canada, Italy, Spain, USA, Lithuania, Latvia, Turkey and Czech Republic, including members of ISPA and EFPA.
The aim of the conference is to initiate discussion on quality of mental health care for children, youth, adults and seniors, with an emphasis on effective applications of positive psychology in mental health and positive life in families, schools and workplaces. Mental health professionals and professionals from related scientific fields are invited to active participation and discussion on key conference topics.
Conference topics and keynote speakers
Contexts of positive psychology (resilience, well-being, optimism, hope, compassion, altruism, gratitude, courage, PTG, meaning, love, spirituality) – prof. Paul T. P. Wong (Canada), prof. Robert Enright Ph.D. (USA), prof. Mgr. Peter Halama, PhD. (Slovakia), doc. PhDr. Alena Slezáčková, PhD. (Czech Republic)
Social-emotional health in life-span development (children, adolescents, adults, seniors) – prof. Michael Furlong, Ph.D. (USA)
Teachers' social and emotional health indicators in the distance learning situation during the Covid-19 pandemic – prof. Guna Svence, PhD. (Latvia)
Effective prevention and quality of mental health care – prof. Ala Petrulyté (Lithuania), Leopold Carreras-Truñó (Spain)
Promoting student mental health through meaning-centered positive education – prof. Gökmen Arslan, Ph.D. (Turkey)
We are looking forward to mutual virtual interaction.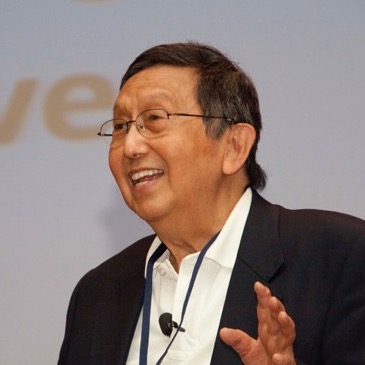 Paul T. P. Wong, Ph.D., C.Psych.
Paul T. P. Wong, Ph.D., C.Psych.
Paul T. P. Wong, Ph.D., C.Psych. is Professor Emeritus of Trent University. He is a Fellow of APA and CPA and President of the International Network on Personal Meaning (www.meaning.ca) and the Meaning-Centered Counselling Institute Inc. Editor of the International Journal of Existential Positive Psychology, he has also edited two influential volumes on The Human Quest for Meaning. A prolific writer, he is one of the most cited existential and positive psychologists. The originator of Meaning Therapy and International Meaning Conferences, he has been invited to give keynotes and meaning therapy workshops worldwide. He is the recent recipient of the Carl Rogers Award from the Society for Humanistic Psychology (Div. 32 of the APA).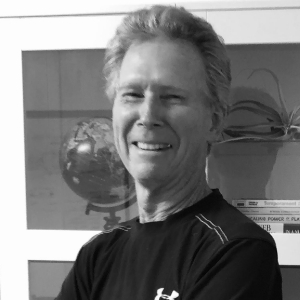 prof. Michael Furlong, Ph.D.
prof. Michael Furlong, Ph.D.
prof. Michael Furlong, Ph.D. is a Research Professor and Distinguished Professor Emeritus of School Psychology and holds the 2021-2022 UCSB Edward A. Dickson Emeritus Professorship at the University of California Santa Barbara. He co-edited the Handbook of Positive Psychology in Schools (2009, 2014, 2022) and currently serves as an Associate Editor of Educational and Developmental Psychology. He collaborates with colleagues on Project Covitality (www.covitalityucsb.info), supporting schools' efforts to foster all students' social-emotional development.
prof. Robert Enright Ph.D.
prof. Robert Enright Ph.D.
prof. Robert Enright Ph.D. holds the Aristotelian Professorship in Forgiveness Science within the Department of Educational Psychology at the University of Wisconsin- Madison, is a licensed psychologist, and co-founder of the International Forgiveness Institute. He is the first to publish a scientific study on the topic of person-to-person forgiveness, in 1989. Dr. Enright is the author or editor of seven books and over 150 publications centered on social development and the psychology of forgiveness. He pioneered research on Forgiveness Therapy and forgiveness education. His latest endeavors include forgiveness education for students in various world communities (for example, Iran, Israel, Monrovia, Northern Ireland, the Philippines, and Taiwan) and Forgiveness Therapy with those in correctional institutions.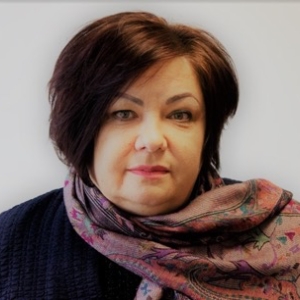 prof. Guna Svence
Professor Guna Svence has been working at the University of Latvia for the last five years, at the Faculty of Education, Psychology and Arts, Department of Psychology. Before professor worked at the Riga Teacher Education and Management academy more as 20 years, as dean of faculty of Psychology, study programs` director and researcher. The field of her scientifical interest is based on positive psychology. Professor Guna Svence had published several books and articles about positive psychology, resilience and well-being, especially about teachers` social-emotional well-being.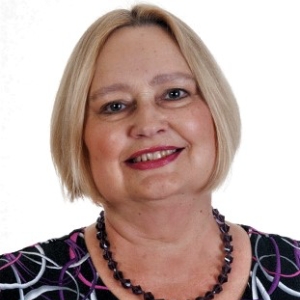 prof. Ala Petrulyté
Professional interests: educational and developmental psychology, health psychology, creativity psychology  The member of Didactics research cluster board of Vytautas Magnus University, Education Academy  Chairwoman of the Educational Psychology Committee of the Lithuanian Psychological Union   Member of the  Psychology in education committee of the European Federation of Psychological Associations (EFPA)  Member of the International Association of School Psychologists (ISPA), International Association for Behavioral Research (ISSBD), International Adolescent Research Association (EARA) and APA   Member of the Editorial Board of the International Scientific Journal of Social Pathology and Prevention, Fuculty of Public Policies of the Silesian University of Opava  Chairwoman of the Organizing Committee of the Annual Conferences of Psychologists Working in the Education System of the Lithuanian Union of Psychologists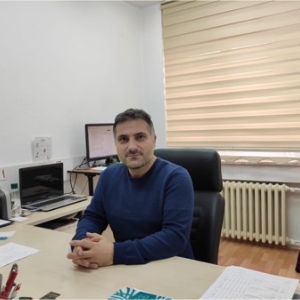 prof. Gökmen Arslan, Ph.D.
prof. Gökmen Arslan, Ph.D.
prof. Gökmen Arslan, Ph.D. is an Associate Professor of counseling psychology at the Mehmet Akif Ersoy University, Burdur, Turkey. His interests are centered on measuring and improving youths' psychological functioning, mental health, and well-being. His research explores how best to provide meaningful programs and resources that foster positive youth development. He has been working to integrate his interests with the second wave positive psychology (PP 2.0) approach to promote strengths that may serve as protective factors, as well as address distress. Dr. Arslan is also an Honorary Senior Fellow at the Centre for Wellbeing Science, The University of Melbourne, Australia. He is on the advisory board of the Educational and Developmental Psychologist and is the Founding Editor of the Journal of Happiness and Health and Journal of School and Educational Psychology.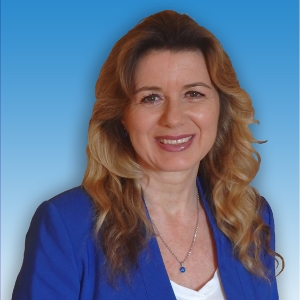 doc. PhDr. Alena Slezáčková, PhD.
doc. PhDr. Alena Slezáčková, PhD.
doc. PhDr. Alena Slezáčková, PhD. is an associate professor at the Department of Psychology and Psychosomatics at the Faculty of Medicine Masaryk University in Brno. Her research interest is focused primarily on topics of hope, mental health and mindfulness. She is founder and leader of the Centre of Positive Psychology in Czech Republic. (www.pozitivni- psychologie.cz), commitee member of International Association of Positive Psychology IPPA, deputy of Czech Republic in European Association of Positive Psychology ENPP and section head of Positive Psychology at Českomoravská psychologická spoločnost ČMPS. She is an author of positive psychology monography as well as numerous scientific and popularization publications from the field of positive psychology and psychology of health. She is an active lecturer.
prof. Mgr. Peter Halama, PhD.
prof. Mgr. Peter Halama, PhD.
prof. Mgr. Peter Halama, PhD. is a research fellow at Department of Experimental Psychology at Centre of Social and Psychology Sciences SAV. He is a lecturer and guarantor at Department of Psychology, Faculty of Philosophy, Trnava University in Trnava. In 2008 he was granted an award for the best publication of young researchers up to 35 years. He was awarded three times Literary Fund reward for an extraordinary scientific review of published work. In 2018 he was awarded Martin Polakovič award at the Trnava University for extraordinary results in pedagogical activities. He is a member of local and foreign scientific boards, as well as editorial board member in international journals Studia Psychologica, Československá psychologie, Psychologie a její kontexty. His research interests lie in research of psychological aspects of meaning of life and he is an author of book Meaning of life from the perspective of psychology (2007).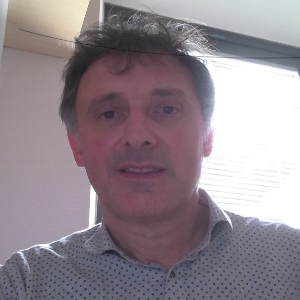 Sergio Di Sano
Sergio Di Sano is Assistant Professor of School Psychology at the University of Chieti-Pescara – Department of Neuroscience, Imaging and Clinical Sciences, and studies learning and adaptation processes in the school environment. His main research interests involve reading skills, school climate, social inequalities and digital competence.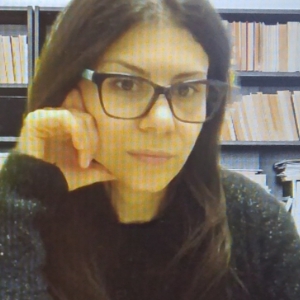 Paola D'ELIA
Paola D'ELIA is a Research Fellow at the Department of Neuroscience Imaging and Clinical Sciences (University "G. d'Annunzio" of Chieti-Pescara). Postgraduate in School Psychology, her research interest focuses on digital learning and school climate, and how to promote inclusive education and effective learning.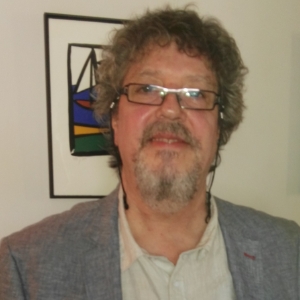 Leopold Carreras-Truñó
Leopold Carreres-Truno is General Health Psychologist and Educational Psychologist, Delegate in Spain of the WCGTC (World Council for Gifted and Talented Children) since 2001 and founding member and former Treasurer of FICOMUNDYT (Ibero-American Federation of the World Council for Gifted and Talented Children) since 1993. Founding member and Former Coordinator of the GTAC (High Intellectual Abilities Working Group of the COPC) from 2003 to 2009, and from 2013 to 2016 Member of the Board of the Educational Section of the COPC since 2003 Former Advisor of the Social Council of the COPC from 2011 to 2019 Former Delegate in Spain of NEPES (Network of European Psychologist in the Educational System) from 2007 to 2012 Ex-Former Advisor of the Area of Educational Psychology of the General Council of Official Colleges of Psychologists of Spain